G-BLOCK TECHNOLOGY
Pipe connection and repair systems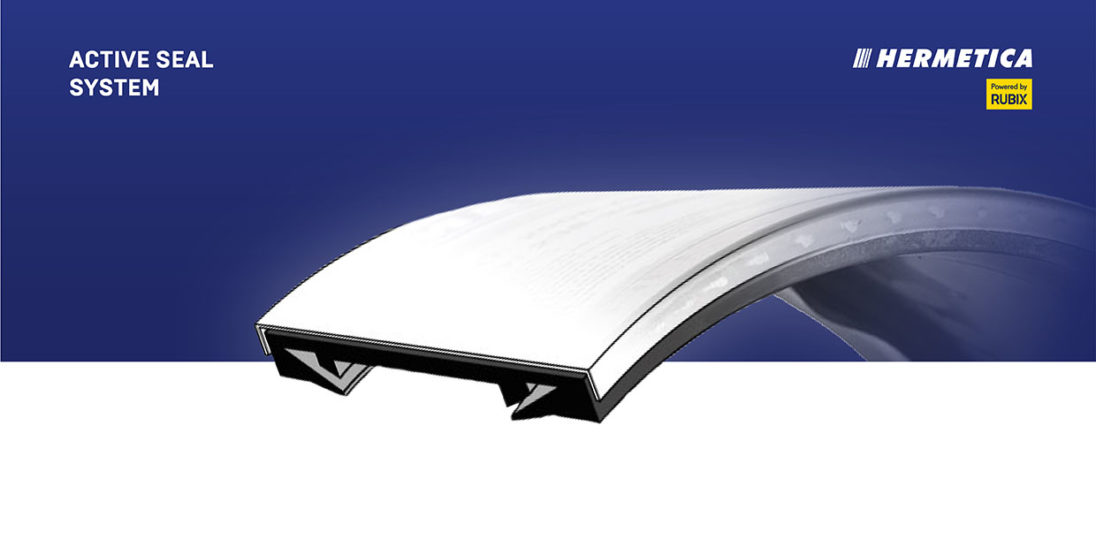 ACTIVE SEALING SOLUTION
USEFUL WIDTH. LARGER SEALING AREA AT THE ENDS
COMPATIBLE WITH ANY PIPE MATERIAL
REDUCED NEED
FOR TIGHTENING
REDUCES MECHANICAL STRESS
EXTENDING ITS LIFE
Manufactured under European standard EN-681. Certified for drinking water according to international standards: WRAS, ACS, DM174, RD140.
For applications with fluids with high concentrations of petroleum products such as lubricating oils.
For high temperature and aggressive fluid applications.
In contrast to flat gasket repair clamps [waffle design] with passive compression sealing, the HERMETICA G-BLock design exerts an active seal using the internal fluid pressure.
High efficiency sealing even in high pressure applications – pumping – and fluids with solids in suspension in pumping, mining tailings.
Total useful width of the piece of up to 80% of its length.
The least amount of tightening on the seal for correct installation and operation reduces mechanical stress and prolongs its service life.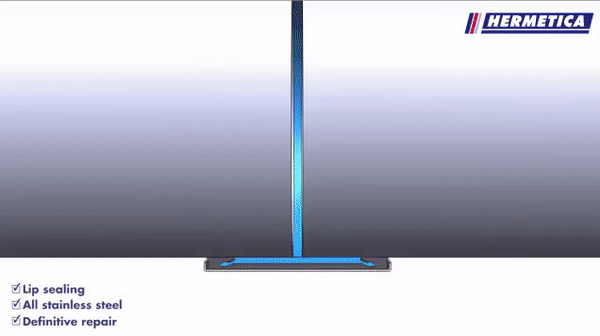 For downloading any other type of material – product catalogue, assembly manuals, technical sheets – access our download centre. For any additional information about our connection and pipe repair systems, please contact us through the following contact form.