HOLD-ON TECHNOLOGY
Pipe connection and repair systems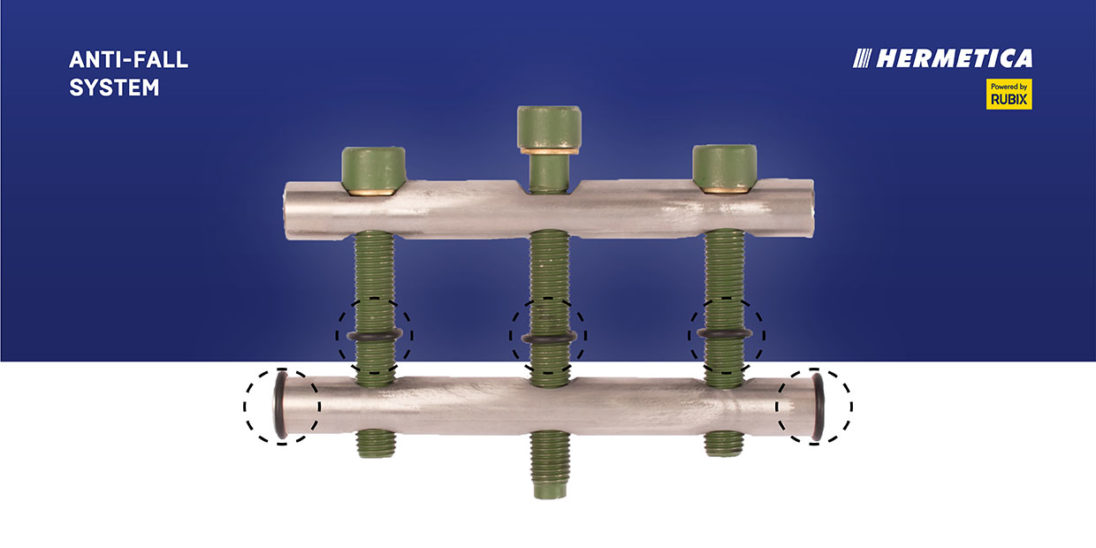 IN TIME TOTAL GUARANTEE
ALLOWS THE PIECE TO BE OPENED SAFELY
PREVENTS THE FALL OF
SCREWS AND BOLTS
EASY REPLACEMENT
OR REPLACEMENT OF PARTS
Solid – Stainless steel [A2-70 |A4-80]
With its machined ends, each shaft is fixed in its housing by means of O-rings just like the screws.
Block system with easy substitution and replacement of any part
Fixing the screws with O-rings prevents their loss even when the part is completely dismantled.
In addition, the shafts are locked in their housing to prevent them from moving and falling.
This form of fixing by O-rings provides 2 great advantages:
· Easy movement of the shaft in its housing to adapt during tightening.
· Easy substitution and replacement of parts if necessary.
For downloading any other type of material – product catalogue, assembly manuals, technical sheets – access our download centre. For any additional information about our connection and pipe repair systems, please contact us through the following contact form.