---
Fast pipe repair. 10 hours ahead of schedule.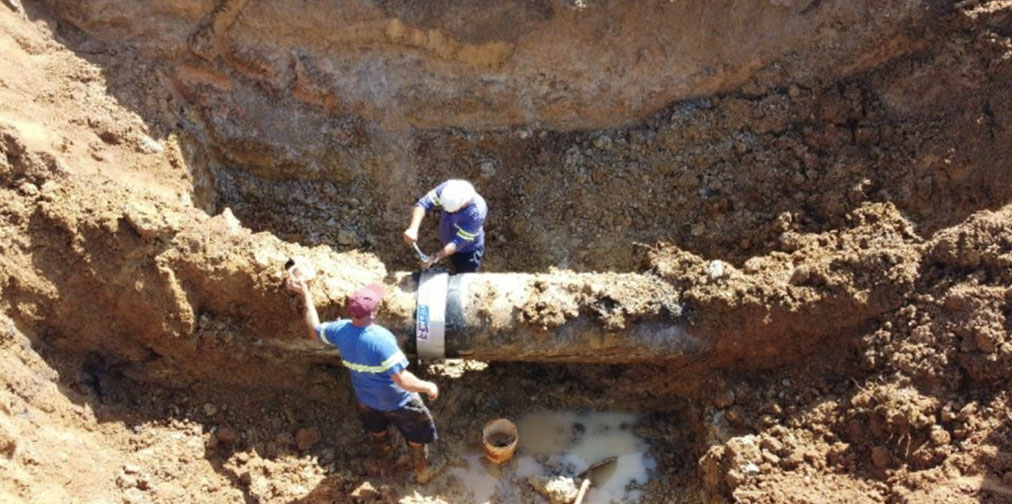 Fast pipe repair.
Minimise inconvenience to the population.
We were able to finish even ahead of schedule.
Exactly 10 hours before.
___
The maintenance planned for Monday on the main adductor in the East Zone was completed that morning, well ahead of schedule thanks to the commitment of the DAE (Water and Sewerage Department) operational teams.
Concomitantly with the scheduled service, an interruption of the adductor that supplies the Vila Rica neighbourhood occurred in the early hours of Monday morning, and surprised the teams that mobilised and completed the repair also in the morning.
Due to the complexity of the repairs at three different points of the pipeline in the east zone, it was expected that the work would be completed by 22:00 hours, starting at 8:00 a.m. However, with several teams already prepared and committed to minimising the inconvenience to the population of this region and avoiding shortages, it was completed even before noon, exactly at 11:17 hours.
LinkedIn Post